Berlin, Germany: Tempelhofer Feld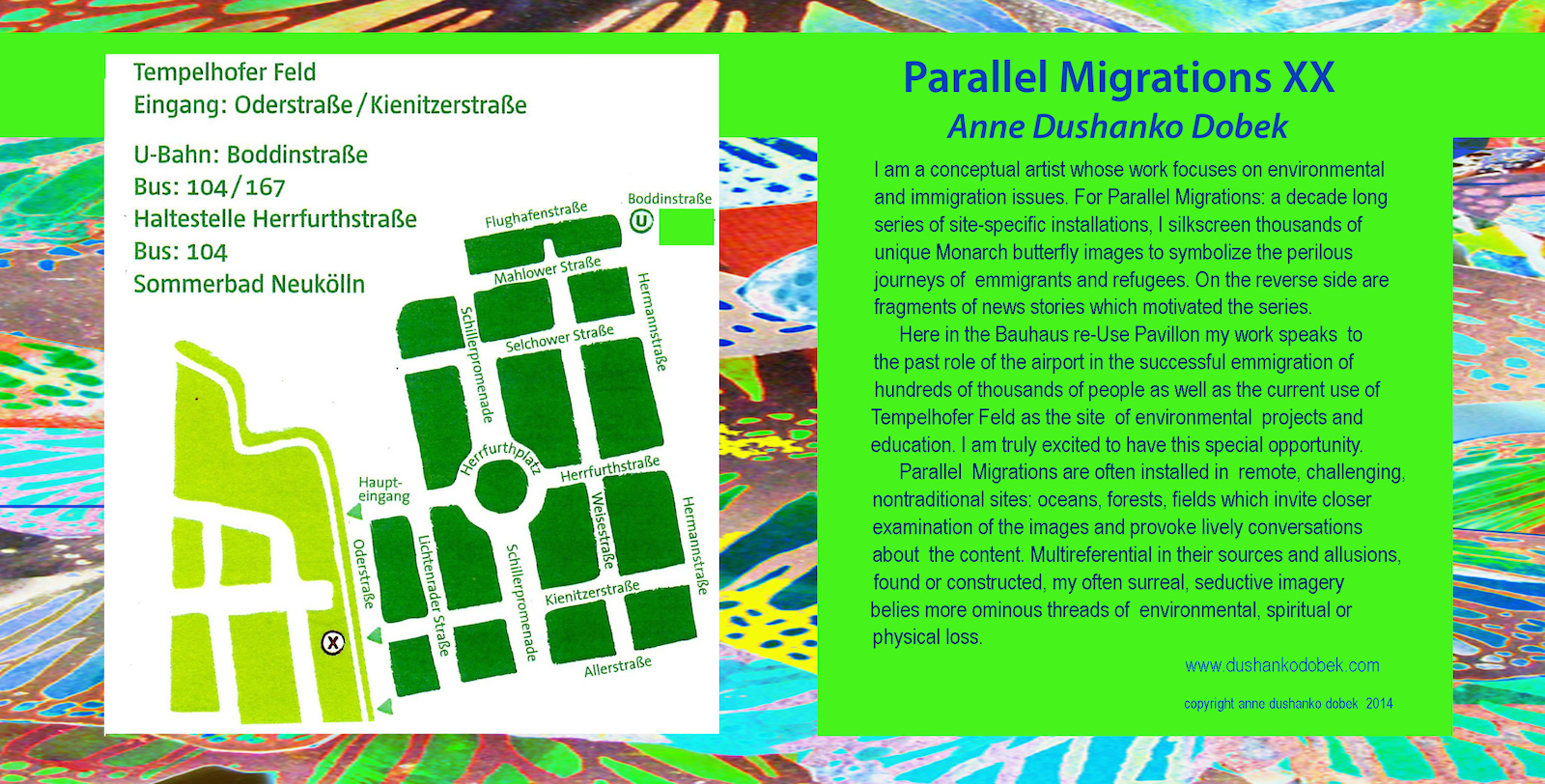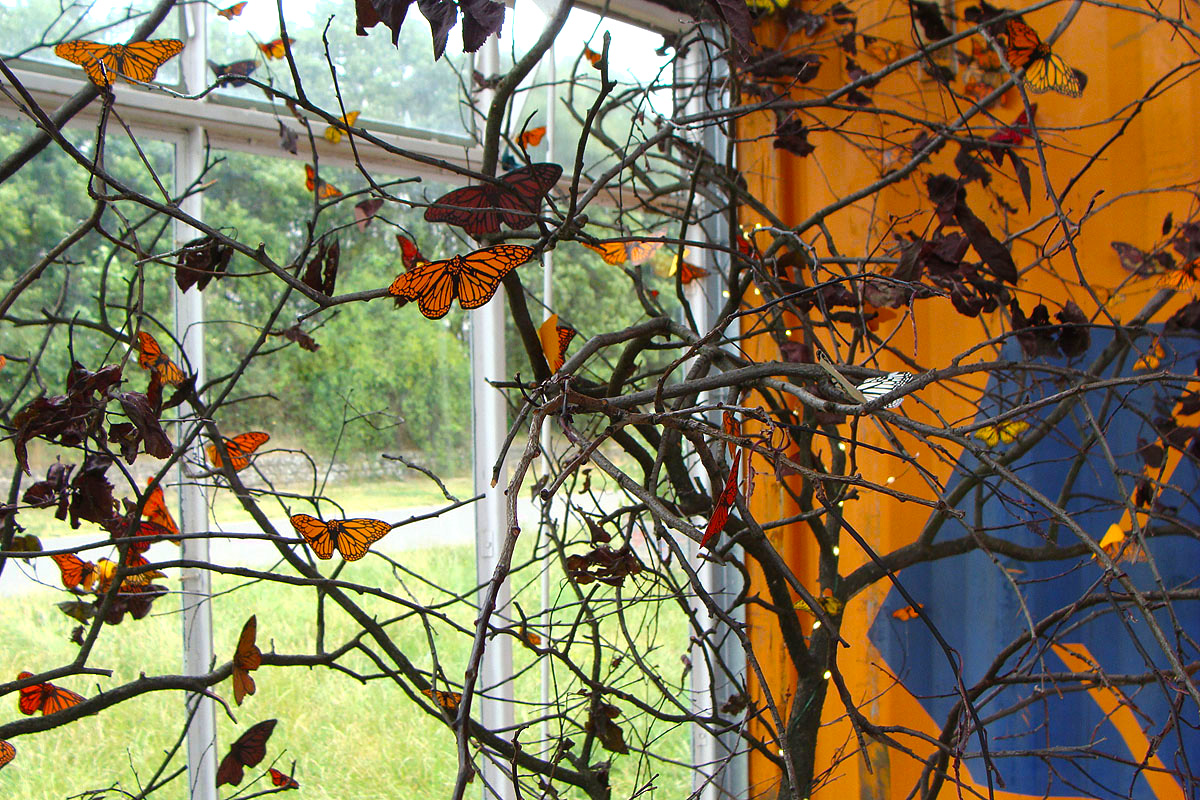 Parallel Migrations XX was installed in a Bauhaus Reuse Pavillon located on Templehofer Feld in Berlin, Germany . Here in the decommissioned Templehof Airport I was invited to bring thousands of my signature Monarch butterfly images as symbols of the many perilous journeys which began at this airport. Famous for facilitating the allies breaking of the Russian blockade of Berlin after World War II the airport now includes community gardens.
Visitors to Templehofer Feld found "Parallel Migrations" an indoor/outdoor installation and in which text, and clouds of "butterflies" float up walls, across ceilings, clinging to the windows of the repurposed building. Miniature Led lights mimicking in a small way the landing lights of the old airport added to the drama of this installation. People were able to cut out their own butterfly and add it to the installation or surrounding gardens. This work mirrored several earlier installations which encouraged people to journey along a road or path to a specific site.
Critical to this installation at Templehofer Feld was the opportunity for social engagement: visitors were invited and eager to add their comments to the global commentary on migration and immigration.